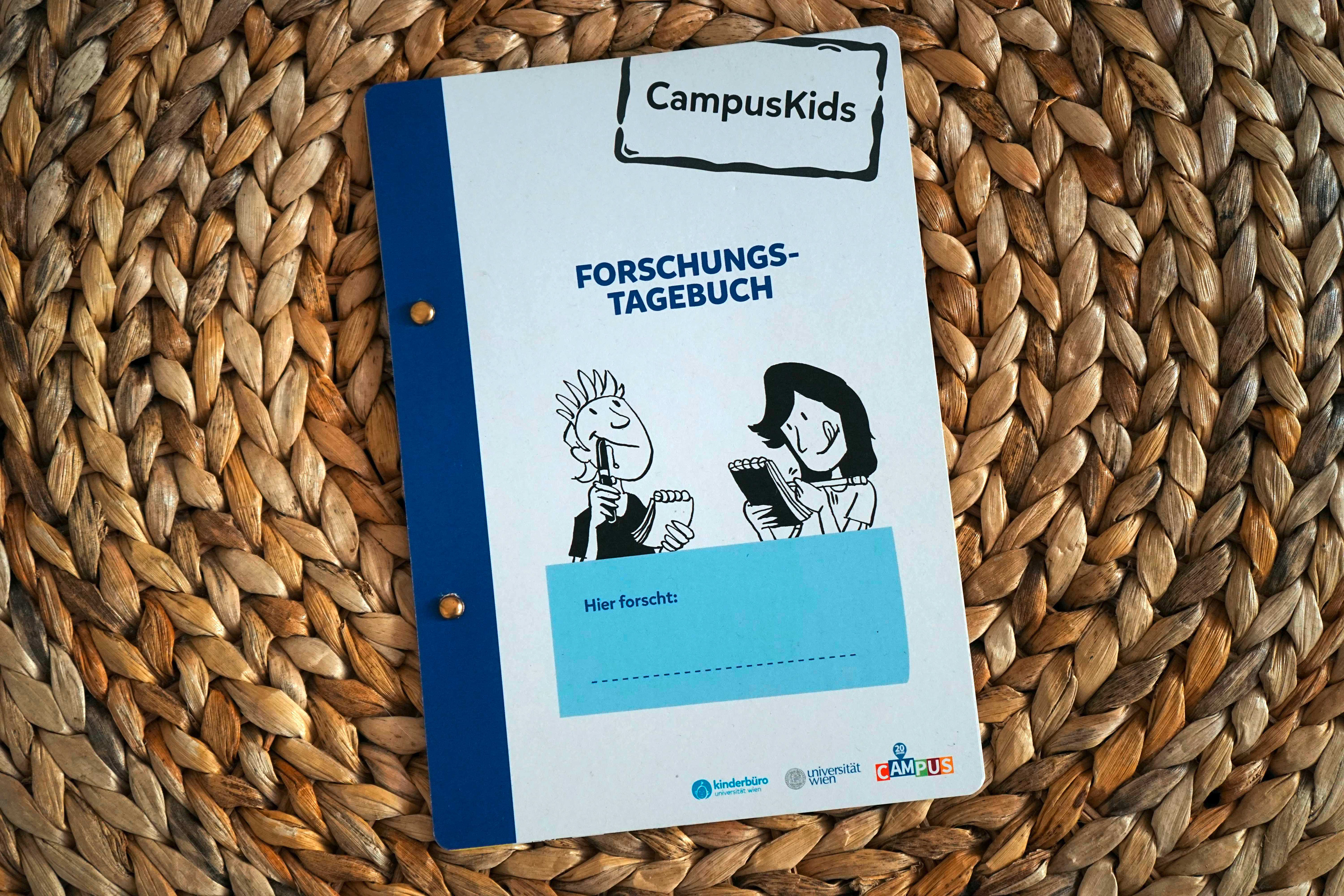 Campus Kids - Research Diary
School classes visit the campus of the University of Vienna. Together with students, the students learn what they are doing at the university, what is important in research and deal with a specific topic. For this format, new types of prints were designed to serve children as worksheets. 
Now there are several editions of the research diaries and also different versions on different topics.